Kym

Harvey
Salon Director and Owner
I have been hairdressing  for 31 years.  I love the way my craft keeps evolving and changing, challenging me on a daily basis to help my clients look great and feel better.
My passion is cutting and I have won several trophies in Cutting and Colouring  competitions over the years.  I strive to keep relevant,  with hair extensions, baliage and bridal styles that are continuously evolving.
I love the friendship and relationship that I have built with my clients.
For recreation I enjoy cycling, walking and playing hockey.
Zodiac sign: Taurus
Education: Trained in Nedlands
Experience: 31 years
Tamara

Wallrodt
Senior Stylist
Tamara has been a hair stylist for 22 years.  In that time she has owned her own salon for 11 years.  She loves everything about being a hairdresser, meeting new clients and having interaction with long time clients.
Tamara works two days a week and has a passion for sharing her experience creating new styles.
Zodiac sign: Gemini
Education: Trained at Penthouse Hair Salon and Owned Parklane Hair Salon
Experience: 22 years
Style: Longhair up-styles particularly for weddings and school balls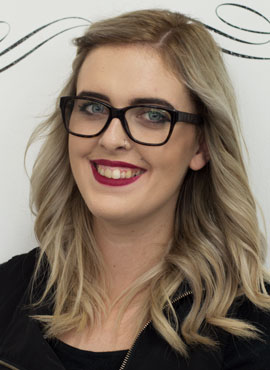 Stephanie

Bucar
Senior Stylist
Stephanie has been hairdressing for 6 years and is very passionate about upstyling and colouring.  She loves to learn all the new trends and is always keeping her skills and education updated.  She really enjoys the new friendships she makes with clients and loves to have a good chat.  When she's not working she enjoys going out for coffee or dinner with friends.
Zodiac sign: Aries
Education: Taylor Wier International Hairdressing Academy
Experience: 6 Years
Jessica

Targett
Senior Stylist
Jess started with us as an apprentice and is now a senior stylist and loves it.  She is passionate about making people feel fantastic about themselves
Age: 19
Zodiac sign: Taurus
Education: Taylor Weir International School of Hairdressing
Experience: 5 years
Jessie
Senior Stylist
Jessie has 4 years experience and is extremely passionate about coloring and styling, bringing her passion for painting and drawing and her eye for colour into hair and beauty.
Daisy

Sloan
Senior Stylist
Daisy is a music and movie fanatic. She loves making people feel confident about their appearance and making them feel confident inside too.
After work its always coffee and friends.
Zodiac sign: Capricorn
Education: South West Institute of Technology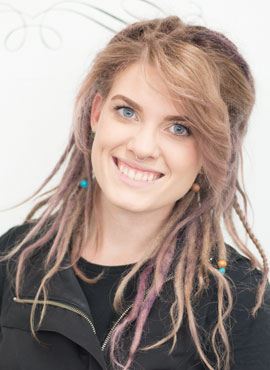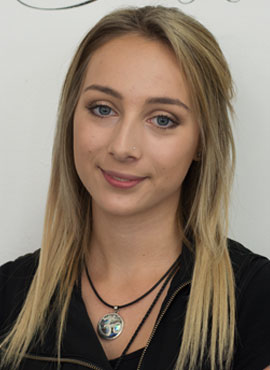 Alexandria

Racco
3rd Year Technician
I'm an apprentice who loves learning new and creative styles/techniques. I enjoy meeting new people and building a good client relationship with who I meet.
Hayley

McIntyre
2nd Year Technician
I have recently started working at Soho and I love learning something new everyday and keeping up with hair fashion trends.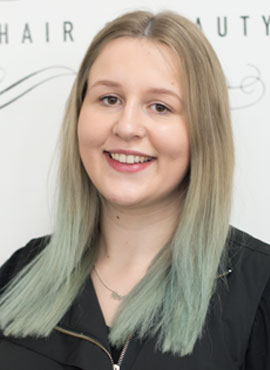 Taylor

Pierre
2nd Year Technician
Taylor is actively pursuing his passion for hairdressing at Soho where his warm, friendly style is loved by all.